Links (and Blogs!) I ♥ : 10.19.10
by
Erica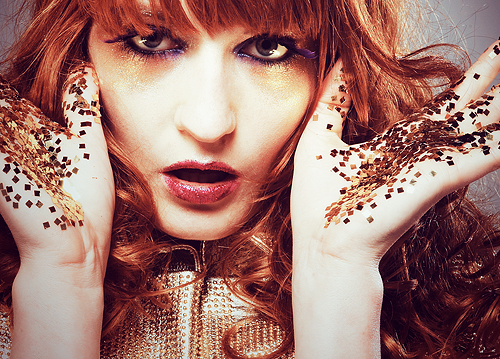 Isn't Florence (yes, from Florence + the Machine) so gorgeous? I've never been a big fan of red hair but girl just rocks it.
Anyway, sorry this is a day late — but better late than never!
♥ From PsyPost: Beauty is in the eye of the beholder the world over and Study confirms: Whatever doesn't kill us can make us stronger and Why 'Thank You' Is More Than Just Good Manners
♥ The girls over at Miseducated share 5 simple rules for living happy.
♥ From my old stomping ground College Candy comes a little insight into this whole "real world" thing: The Post-Grad Journey: Follow Your Yellow Brick Road…Now
♥ If you don't know by now, this week is Fat Talk Free Week. Amen to that!
♥ Oh and I signed up for National Novel Writing Month (NaNoWriMo) which basically means I'm going to attempt to write a novel by the end of November. No big deal.
♥ Okay, this one is going to take a little explaining. Last year when I was bored out of my skull during winter in the snow belt, I found this little website Swap-Bot. The website makes it super easy to arrange snail mail OR internet swaps of just about anything imaginable. I've received letters, teas, coffees and all types of fun craft supplies from people all over the globe. I feel like I have less time to devote to swapping (it definitely requires a little research and craft time to put together whatever you're swapping) but still wanted to do it. The solution? More internet swaps! This first internet swap is called I ♥ Your Blog and is the reason for the extra links and pretty badges on my sidebar. To complete the swap, each swapper had to write a post about the swap (hello!) and spread a little blog lovin' by telling each swap partner one thing you loved about their blog. Without further adou, here are links to my partners:
1. Kimmity Kim — In celebration of my loving red heads this week, I'm obsessed with Kim's bright ass red hair (documented here). F'ing awesome!
2. Novel Niche — A blog all about books. Um, hell yes. Shivanee, from Trinidad, is currently reading the book that I wrote my senior seminar paper about so I felt an insta-bond with her. Plus, chicks (or anybody, really) who reads are awesome.
3. Better Than Naked — Adorable fashion blog with lots of posts about vintage style (something that I'm pretty clueless about!) I love her photography.
4. Bat Mamma — Bat Mamma is one crafty lady. Her blog features a lot of photos of her swaps (gosh, I'm such a newb!) and other artsy projects. Makes me want to bust out some watercolors & glitter paint, since that is about as far as my craftiness goes.
5. Adventures with the Nowling Family — This blog just melts my heart. I can't wait to have my own little family & document our adventures! It's always very interesting to me to see how other people live, and blogs are awesome for that exact reason. I feel a little like part of the family now. :)
6. Butt Naked Woman — A craft blog with photography, recipes (drool-worthy ones, I might add) and the cutest little layout I've ever seen.
7. Rock n' Roll Stops the Traffic — A cute personal blog written by an even cuter girl from Italy. She's all over the internet— with sites on Facebook, deviantart and swap-bot, to name a few — but she's new to blogging. I'm excited to see what it will be all about.
If I didn't mention anyone I was supposed to, please let me know. I got a little confused by the swap directions (SUCH a newb!). And I swear I'll add all your buttons & links tonight. But if any of you need an outlet for your creative projects (& would like to receive little packages of awesomeness in the mail every so often — which, come on, who wouldn't?!) you should definitely check out the site.
Well lovely ladies, I'm running a bit late for my wonderful Monday night yoga class. I feel bad being late because the teacher — who told us she was been teaching yoga for 43 years (!) — is so adorable. I feel like I did in high school when I was late to my favorite teacher's classes, which actually, happened quite often.
Sending you COPIOUS amounts of love & good vibes! xo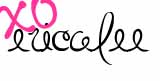 ---
Nasty Gal Vintage Sale of the Season – 30-80% off