wishes.
by
Erica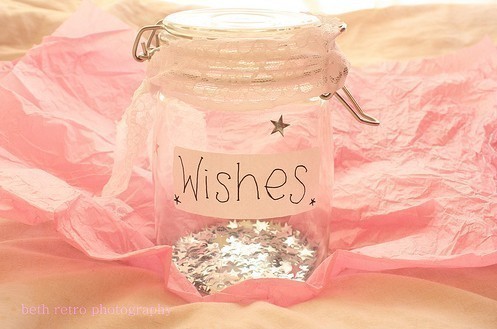 be careful what you wish for,
'cause you just might get it.
I'm so sorry I've been M.I.A. I'm actually — believe it or not — dealing with all of my many wishes coming true right at once.
Sexy, intelligent, creative boyfriend? Check.
Full-time, remote, pop culture reporting job? Check.
Ability to finally move the eff out of my parent's house? Check, again!
I'm not sure where this blog is going to go now. It's a little hard to pump out about 12 stories/day (wetpaint.com, check me out!) and feel like I want to write when all is said & done. Maybe one day, but right now I just can't handle all that … staring at the computer.
So consider this my official declaration of a hiatus.
I'll be thinking of you daily!
xoxo