And that makes you the next "It Girl."
Unfortunately, when people visit your website, nobody knows it.
Girlfriend, let's get real.
Your web copy? Sounds nothing like you.
It's boring.
It's robotic.
And every time you have to send out a link to your site? You (secretly) die a small, embarrassing death inside.
Seriously though: You're leaving tons of cash on the table 'cause nobody knows how fabulous you truly are.

♥ You're a heart-centered womenpreneur who's built a bomb ass biz from the ground up with your own sweat (er, glow) and tears – but every time you're in the spotlight you feel a teensy bit embarrassed about your online presence…
♥ You want to update your copy to reflect you in all your glory but the last thing you wanna do is spend hours & hours doing it yourself (because let's face it: you totally stress out over every word!)…
♥ You'd kill to have more of your personality on your site but you have no clue how to sound compelling & professional at the same time so you always stick with writing that's "safe"…
♥ You know what you wanna say, you just don't know how to say it, dang it! (And forget about saying it in a way that's both authentic AND makes money – that part has always eluded you, to be honest)
You're committed to success and you need a site with copy that shows it!
: having copy so compelling your dream clients are practically begging to work with you (and throwin' their dolla bills atcha like no big deal)

: attracting hot leads, unique business opportunities and of course, more money almost effortlessly (& all with copy that actually sounds like you!)

: never having to "sell yourself" ever again (because your copy does it for you!)

: actually wanting to show off your website 'cause it sounds so damn fabulous

: not having to write a single word for your shiny new site (thank goodness, right?)
You're a rising business superstar – and you and your copy deserve the star treatment.
So let's roll out the red carpet & pop some bubbly, shall we?

Whether you want to re-brand with a fresh (and fierce) new face, launch a new premium service or are just totally over your website's current (blase) copy, this could be just what you need.
 solidifying your brand message, language and both the tangible results + emotional benefits of your work (this is what will sell you stuff!).
All the copy you want – done and on point.
♥ You want copy that's fun + compelling + making conversions all day, baby (read: The only dry or stiff thing about your biz better be the expensive wine you're throwing back every night to celebrate how much freakin' moolah you're making!)

♥ You want elegantly-crafted copy written for you – so you can finally relax + quit spending hours pressing the backspace button…

♥ You want to work with a copywriter who takes the time to get to know you + captures your essence + message flawlessly and can tell you WHY and HOW to do it on your own…

♥ You want more (uber-loyal) fans & ideal clients than you know what to do with sending love notes & inquiries to your inbox like cray-cray…

♥  You want to turn your website into 24/7 money-making machine, so sales roll in while you sleep (or, you know, watch Real Housewives)…

♥ You're ready to stop worrying your website doesn't represent your best you..
PICK YOUR PACKAGE BELOW: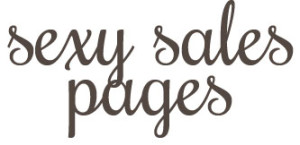 Includes:
♥
1 page of sales copy for your hottest offering (e-course, services, etc.)
♥
1 autoresponder to create serious buzz + land your first sales
$399
(Need help coming up with a premium offer? I got you. Check out my signature Red Carpet VIP Day to learn more.)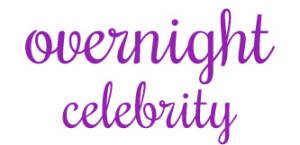 Includes:
♥   ONE 60-MINUTE MONEY CLARITY SESSION with money-making expert and business coach Ellen Ercolini to iron out your packages, break through any upper limit problems + set yourself up for maj success Then…
♥   ONE 60-MINUTE COPY CLARITY SESSION with yours truly, where we'll talk you, your business and maybe even bust into spontaneous singing sessions (it's happened) – all so I can truly get to know you + your mission + then capture your amazingness on paper
♥ ONE HAUTE HOME PAGE – 'cause, you know, first impressions are everything
♥ ONE SEXY SALES (OR SERVICES) PAGE for your hottest offering so you can get it out of your head, onto the page + making that scrilla, killa
♥ ONE MIND-BLOWIN' BIO that tells your unique story in a delicious, clear + compelling way, cultivating connection, authority + unshakable-trust between you + your dream clients (Ooh la la!)
♥ MORE CLARITY IN YOUR BUSINESS than you ever thought possible (for reals)  
$699

Who It's For:
Includes:
♥ The Total Package begins with a coaching call with one of the baddest business coaches in the biz…to nail down exactly what you want to offer and handle all the fear and upper limit bullshit that comes with going big.
♥ FIVE pages of sizzling, couture copy for your new (or re-branded) site that sounds like you + makes massive sales, too. I'll unearth the hidden gems in your story & brand message & shine 'em up in ways you (probs) never imagined. 100% authentic, 100% of the time.
CHOOSE FROM THE FOLLOWING:

+ Home page

+ Bio page

+ Sales page

+ Services page (or second sales page)

+ Another piece of copy your site oh-so-desperately needs
♥ THREE MINI COPY ELEMENTS to spread the word with serious style + transport you from zero to booked solid in no time
CHOOSE FROM THE FOLLOWING: + Opt-in teaser copy

+ Polished promo bio

+ Autoresponder email

+ Namestorm – 5 name/tagline ideas

+ Cocktail pitch
♥ The It Girl Entourage Membership – After our work together is done, you'll receive a special invitation to this "insiders only," exclusive group where you can access fresh content like special promos, extra opportunities to work with me plus loads of other freebies + goodies (sometimes right to your doorstep) just for past clients and not available anywhere else
$1299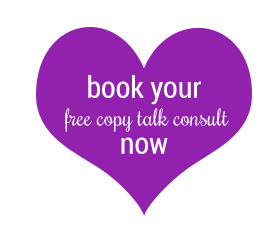 Click the pretty button above to go to my calendar where you can schedule a FREE, 15-minute call with yours truly to make sure we're a perfect fit.
---

[single-testimonial id="3169″]
[single-testimonial id="3293″]
[single-testimonial id="3295″]
[single-testimonial id="3298″]
[single-testimonial id="3300″]
[single-testimonial id="3303″]


♥ Book your totally FREE, no-strings-attached 15 minute Skype consult below. Wham, bam.

♥ You'll receive your playsheets + schedule your Copy Clarity Session to iron out all the (not-so-dirty) deets. A 50% upfront deposit reserves your spot. You'll also receive a proposal & contract to e-sign. (Oh-so-21st century, no?)

♥ We'll hop back on the line for your Copy Clarity session where we'll talk about your business, your target market, the vision for your copy and how you're totally going to end up in the pages of NYLON and/or Fast Company one day. (Trust me, you will.) Champagne totally optional (but encouraged).

♥ Project commences. You'll receive first drafts of your scintillating, compelling copy approx. 1 1/2 weeks after your Copy Clarity Session – on a Monday.

♥We'll go through two rounds of edits over the following 5 business days, where you can let me know exactly what's working and what's not. You mark up the copy with any + all edits, revisions + new ideas.  All the while, I'll be doing my best to make your week a total treat.

♥ I'll send your final couture copy all ticked + tied + done up with a bow (or hot turban, your choice) by Friday at 5 p.m. + you can get to showin' off that sexy new site!

1. Click the pretty button below to head to my calendar + schedule a completely free, no-strings-attached call with yours truly. (I'm chill like that.)
2. We'll talk through your copy woes & decide which package is right for you.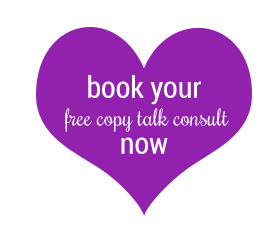 payment plans available – just ask 🙂

1. How do I know you're going to really "get" me and my biz?
Well, here's a peek into how I work…
+ I plot + plan. Thanks to your fun-filled pre-project questionnaire + our awesome kick off call, I'll have tons of 411 on your target market, copywriting objectives + what makes you, you.
+ I research + spend lotsa days immersed in all things your biz. I get to know you, your business + your industry, in a totally non-creepy + strategic way. (Though it should be noted, I wasn't a professional celebrity Twitter stalker for almost two years for nothin'!)
+ I drink lots of Starbucks soy frappucinnos. Didn't you know caffeine makes you more creative? Totally legit.
2. I definitely need some copy, but I don't need an entire website. Can you help me?
Usually, yes. Check out Overnight Celebrity if you're lookin' for a bio page, sales page & home page, or shoot me an email to get a custom quote.
3. What makes the it girl experience different?
Honestly, the it girl experience is unlike another other copywriting service out there. You not only get a full freakin' website + some amazing branding basics, you also get a 1-hour branding session to pick my brain about all things your biz.
I do everything I can to slip into your shoes (pumps, flats or boots – whatev!) and write like YOU. Except the most sleek, polished version of you. My goal for each client is that nobody knows you hired a copywriter – they just think you sound awesome.

I promise to do whatever I can during our time together to ensure you're head-over-kitten-heels in love with your new web words. And this should be pretty darn easy, since you'll be there making decisions every step of the way.
You've devoted your life to making other women look, feel and BE fabulous; you give endless joy + boundless freedom. My job is to provide you with copy + branding that does the same for you.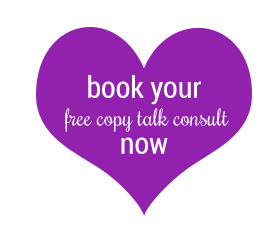 Click the pretty button above to go to my calendar where you can schedule a FREE, 15-minute call with yours truly to make sure we're a perfect fit.
P.S. You deserve a website that presents your best, sassiest, sexiest self to the world. If you have any questions, comments or concerns that weren't answered on this page, please e-mail erica@ericaleexo.com.