Write smarter, sexy. Pop your name + email in the boxes below to score my FREE Sexy Sales Page Template –
a super haute, step-by-step guide to creating sales copy that's cool, compelling + totally you (plus makes hella cash, too!)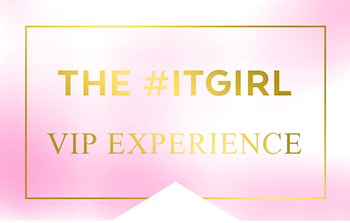 COPY FOR YOUR WHOLE WEBSITE
If you're a womenpreneur who's rebranding or simply looking to level-up and give your message a massive makeover….you need this.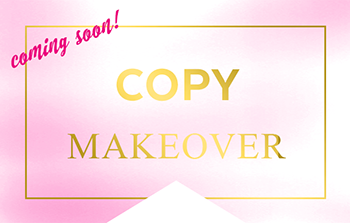 *NEW!* COPY MAKEOVER
You've poured your heart-n-soul into your sales or about page…but it needs a little pick-me-up to connect and convert.

"Erica is brilliant; she has this fabulous ability to get all fun and friendly with her client, so that she can get inside their head to take all those disjointed thoughts and distill them into conversational and accessible copy… and she does it so unbelievably fast that there's no other explanation than she's a freaking genius. It really did feel like being a celebrity for a week, and the results are a priceless reminder of what can happen when you work with a real professional… who also happens to be a damn good time." Sara Harrier
"Erica is a pint-sized tornado of wordy goodness. After hiring her for a 'Namestorm' project she delivered exactly what I was after and immediately cut through the swamp of boring nonsensical 'blah' that I was creating on my own and got to the heart of my project in a few spiffy lines. I'm chuffed to bits. She's super quick to get the work done and she really 'sees' what you and your project are about. I'll certainly be back for more." Amy Humphries
"Working with Erica was the best thing I ever did for my biz confidence. Before working with her I kinda knew my message, but had trouble explaining it without a lot of 'umms' and 'kinda's.' Erica asked just the right questions and then took the essence of my message to distill it on paper. When I first read my copy I couldn't believe how perfect it was. Now I know that when an ideal client lands on my website, she's going to feel intrigued and just know that my services are for her. Thank you, Erica, you're a genius!" Iris Barzen
"Reading my final copy moved me to tears. Hiring Erica was one of my best business moves this year. Without a doubt a rising star in the industry."
Luz Martell
P.S. I know you're up to awesome stuff in the world, but even if you've got the most amazing offer on the planet – you'll never make the money you deserve if you don't know how to market it. If the thought of outsourcing your copy still gets you all weak in the knees (and not in an "I-Just-Passed-Ryan-Reynolds-on-the-Street" sort of way), let's talk, yo.