Is trying to come up with the "perfect" business or service name driving you batshit?
If you've been freaking out for weeks or even months over WTF to call your new or re-branded business or offering, let me just say…I get it.
Naming your "stuff" might just be the hardest copywriting – or general business – task out there.
The good news? It doesn't have to be so hard.
Over the years, I've collaborated with a shiz ton (that's an actual figure) of badass biz bombshells to develop 400+ hot potential names + taglines that help them convey what they + their business are all about – in a way that's both authentic to them and irresistible to dream clients.
You tell me about your project via my exclusive Namedrop intake form + I bust out a red hot, totally smokin' list of 7 unique name AND tagline options…plus some extra branded language to boot.
Wham, bam, gotta-new-name, ma'am!
You can use your Namedrop to…
♥ Launch a new business with a totally-you, totally-irresistible biz name that feels freaking fabulous
♥ Have a go-list of branded language at your disposal to make choosing the right words easy as pie
♥ Name your newsletter. Your blog. Your firstborn. (Just kidding about that last one. Unless you're really into that…) – all in one fell swoop, eliminating the overwhelm that comes from over thinking this pertinent piece of the branding pie
So, how's it work?
♥ Click the pretty "BUY NOW" button below.
♥ You'll instantly receive an email with access to my exclusive Namedrop intake from. The more info. you hook me up with on your form, the better.
♥: I'll be in touch in 1-2 business days with any additional questions and a definitive date you can expect to receive your goods.
You'll come out the other side with a serious biz-buzz and branded language you can use anywhere you want in your business. Mix + match. Switch + ditch. Use it your way – because all the language is yours to use + keep forever + ever!
Praise for Past Namedrops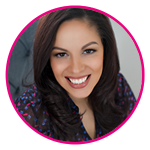 "Erica is a genius."
"Erica is a genius. Her Namedrop package is worth every penny plus more. I think my brain exploded reading all the names she came up with. I was seriously floored and amazed. Not only were all the names perfect, but I couldn't choose just one and the storm of ideas will keep me busy for months! Don't think about it, just do it."
– Jenn Scalia @ JennScalia.com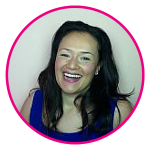 "Erica is a pint-sized tornado of wordy goodness."
"Erica is a pint-sized tornado of wordy goodness. After hiring her for a 'Namedrop' project she delivered exactly what I was after and immediately cut through the swamp of boring nonsensical 'blah' that I was creating on my own and got to the heart of my project in a few spiffy lines. I'm chuffed to bits. She's super quick to get the work done and she really 'sees' what you and your project are about. I'll certainly be back for more."
– Amy Humphries, professional career escape strategist @ ChangeAcademy.co.uk
"She helped to reassure that I have a great idea for a program…"
"I was really excited to get the e-mail with my Namedrop! I loved how Erica included a personal note along with ideas on creating my own titles-rather than only sending the titles. She helped to reassure that I have a great idea for a program that is going to help many women who struggle with anxiety. I just have to find a better way for my program to find them and I know a creative and bold title will definitely help!"
– Shayna Mahoney @ LovingHealthNow.com
"I'd hire her again in a heart beat."
"I hired Erica to give me idea for a new name for my business. She blew my mind with how quickly she came up with ten potential ideas. She also provided super helpful tips for further naming projects. I'd hire her again in a heart beat."
– Jane Halton, helping you reconcile the tension between life & faith @ JaneHalton.com